Read Time:
2 Minute, 39 Second
Jordan vs. LeBron. East Coast vs. West Coast Hip-Hop. Batman vs. Superman. Throughout pop culture history, whether it's a news-driven real life scenario, two phenomenal athletes from a sport, or two of the biggest heroes in all of comic book fiction; no matter who you are, everyone always loves a good clash of icons.
Which leads us to an update of classic silver screen tussle of two giant– literally, GIANT icons: Godzilla and King Kong. In this fourth installment of Warner Bros./Legendary Entertainment's Giant "Monster Verse" (or "KaijuVerse"), simply titled Godzilla vs. Kong, The two massive beasts are pitted against each other in a fight to the death as they rampage through most of Southeast Asia… and a few humans do some stuff that's kinda important to the story. I'm going to give you a quick review with a couple of minor spoilers.
THE GOOD
Visual Delight
From start to finish, this movie has incredibly stunning visuals. From the jungle enclosure simulation, to the neon-laden city (and Kaiju playground) of Hong Kong, to Godzilla and Kong themselves. The CGI for them looks so smooth, for a few seconds, they look like they could be actual creatures. Another great thing? It didn't take long for their battle to start! Also, out of all of the "KaijuVerse" movies, this focuses on human drama the least.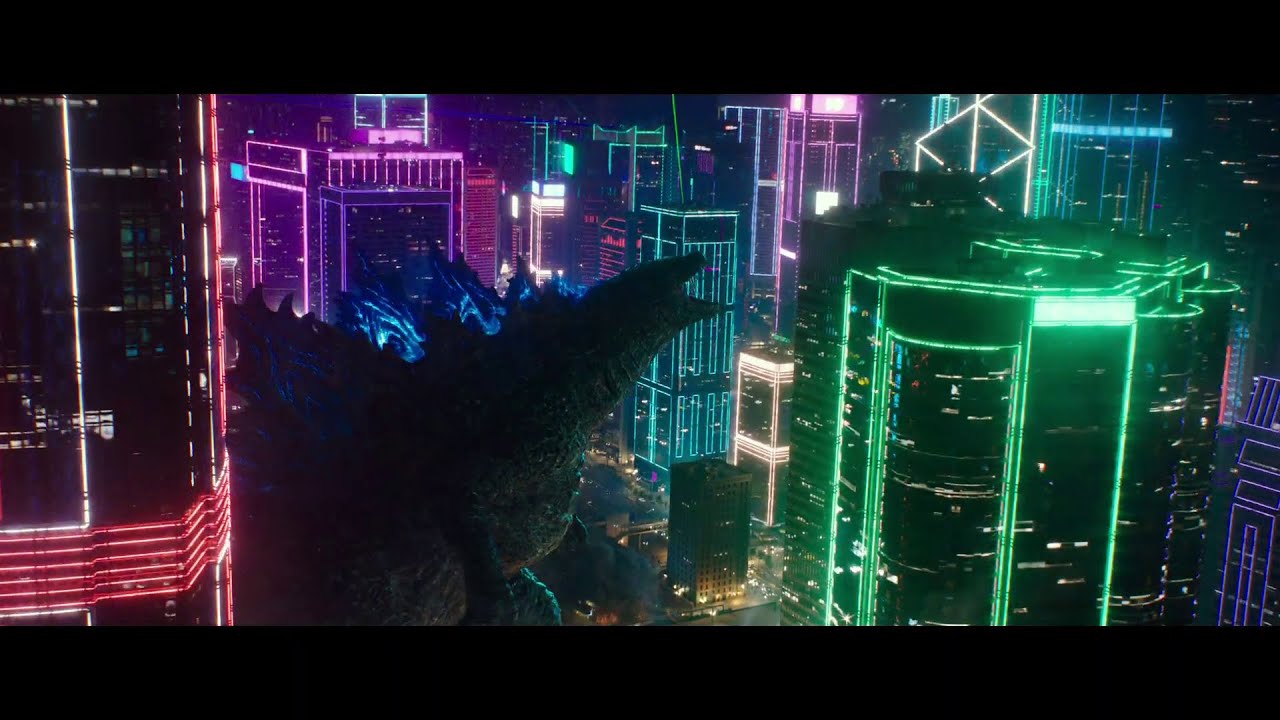 Being a Helping Hand
Dr. Ilene Andrews (Rebecca Hall, The BFG), Dr. Nathan Lind (Alexander Skarsgard, True Blood), and deaf orphaned Iwi girl (and adoptive daughter of Ilene) Jia (Kaylee Hottle), are pretty vital when comes to the Kong element of this story, being they normally interact with Kong on the regular. From Jia communicating with Kong via sign-language, to helping out a worn-out Kong with a hover vehicle, the human characters of "Team Kong" serve a solid purpose.
THE UNECESSARY
What're You Even Doing Here?
Millie Bobby Brown reprises her role as Madison Russell, daughter of the Monarch Corporation's resident scientist Dr. Mark Russell (Kyle Chandler) with Bryan Tyree Henry's conspiracy theorist podcaster Bernie Hayes, and Josh Dennison as her best friend, Josh Valentine. Majority of their scenes are merely filler, and don't serve much purpose at all (The only time they're actually serving a purpose is when they uncover the REAL BIG BAD of the movie, MechaGodzilla)
THE BAD(?)
Listen, the only way this film will be bad for you is if you expect a deep thought-provoking plot with Academy Award-caliber performances. This is obviously about giant mythical creatures beating the hell out of each other, and Godzilla vs. Kong delivers on its promise in spades.
In short, if you love destructive fights between giant monsters along with stunning visuals and a bombastic movie score (particularly by Tom "Junkie XL" Holkenborg), Godzilla vs. Kong is the way to go. Yes, it is available (for now) on the HBOMax streaming service but, if you can get into a socially distanced movie theatre (like I did), this film is best viewed on a giant screen.
Rating; **** (4 out of 5 stars)
(Photos: Warner Bros./Legendary Entertainment)