Read Time:
2 Minute, 35 Second
If anyone would have told famed comic writer Brian Michael Bendis that the Marvel Comics character of Miles Morales (which he created) would go from just merely being Peter Parker's Spider-Man replacement in an alternate comics line, to being an international entertainment icon, he would probably scratch his bald head. But, here we are 1 month removed from the release of his first video game: Spider-Man: Miles Morales, the sequel to Sony's critically-acclaimed Spider-Man for the Playstation 4 console in 2018.
Picking up one year after the event's of Peter Parker's story (in which a pre-Spider power Miles was a supporting character), the story starts off with Miles' Spidey being a sidekick of sorts to Peter's. When Peter is asked to join his girlfriend Mary Jane (if you didn't play the first game, she's a journalist for the Daily Bugle) on assignment in the fictional country of Symkaria, he leaves the safeguarding of New York City to Miles while he is away. From that point on, Miles goes on a journey where he discovers new abilities (such as his bioelectricity), designs and constructs his own suit (with the help of his best friend, Ganke, who also assists him with constructing Spider-gadgets that you use in gameplay), and faces a new threat with the dubious Roxxon Corporation and a new criminal organization dubbed "The Underground". Led by a re-imagining of classic Spidey villain The Tinkerer, The Underground consists of engineers who creates hi-tech weaponry which sets them apart from your standard crime lords.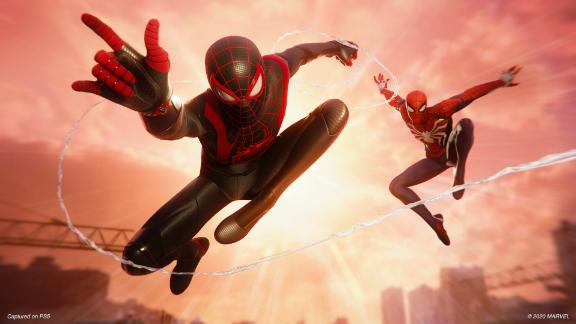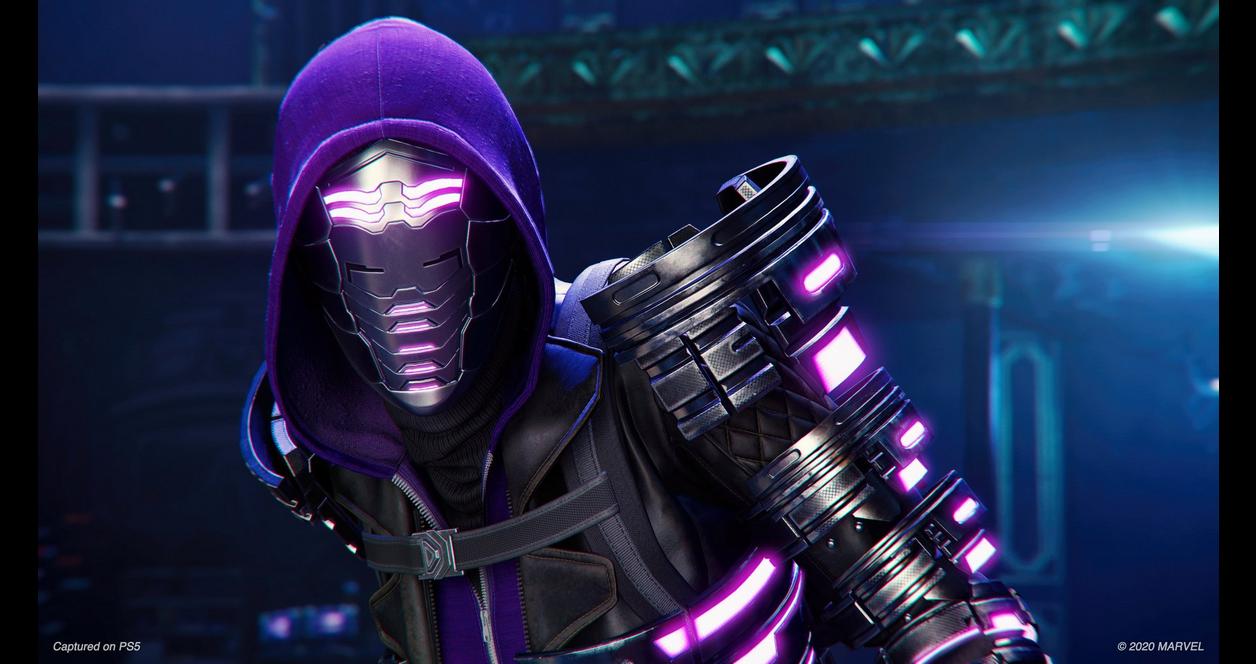 Despite the story being significantly shorter than in Spider-Man, Miles Morales' narrative is on that deserves to be in the pantheon of the best Spider-Man stories ever written across all mediums. Without spoiling anything, the game's narrative Full of well executed dialogue by the the voice actors, and a very engaging plot full of equal parts action, humor, and heart.
And the gameplay– WHEW! Definitely a different visual flair and technical feel than Parker's outing as well. Miles definitely seems to move faster in nearly all gameplay mechanics, and it looks amazing– and I haven't even played on the new Playstation 5 console (in all of its native 4K-quality goodness) yet! Also, unlocking many different Spider suits (a mainstay in Spider-Man games for eons) is pretty fun as well. On top of all of this, the charming "Photo Mode" from the first game makes a glorious return
I could go on and on about how much I love this game, and how it really didn't give me any technical issues. However, doing so, I'd probably spoil the story for it, so I won't do it here. If you love Spider-Man's corner of the Marvel comics universe, or just have a love for a free roam adventure games with a very well-crafted story, as long as you have a Playstation 4 or 5, Spider-Man: Miles Morales is the game for you.
rating ****.8 (4.8 out of 5 stars)
(Screenshots: Marvel/Sony Computer Entertainment)