Read Time:
3 Minute, 54 Second
After months of speculation about who's making which cameos, long waits for any semblance of a film trailer, scalpers selling movie tickets for thousands of dollars and an astronomical amount of hype not seen in pop culture since the first of the Star Wars prequel films, Spider-Man: No Way Home — the latest installment in the Marvel Cinematic Universe, has finally arrived in theatres much to the joy of millions of fans around the world, myself included.
If you haven't watched the two trailers for this film already, Spider-Man: No Way Home picks right after the end credits of Spider-Man: Far From Home left off with the Alex Jones-esque J. Jonah Jameson (played by J.K. Simmons) releasing a video on the giant advertising screens in New York's Times Square, which has Jake Gyllenhaal (Nightcrawler, Southpaw)'s Quentin "Mysterio" Beck spinning a story to frame Spider-Man (Tom Holland) as his murderer while at the same time, exposing him as Peter Parker to the entire world. After quickly escaping a very confused and angry mob in Times Square with his love Michelle "MJ" Jones-Watson (played by Zendaya) by his side, he tries to keep going on with life as a normal high school senior trying to get into college. He soon finds out however, that the public's hounding of him, in AND out of the Spider-suit, is making that very difficult. From being mobbed at school, in his own home along with his Aunt May (played by Marisa Tomei) and even being harassed online, this movie shows that one of Spider-Man's greatest foes isn't a guy with tentacles or a alien suit made from goo, but it's SOCIAL MEDIA. to make matters worse, both MJ and Ned Leeds (played by Jacob Batalon) are catching the same level of social hell due to their association with Peter. In a desperate attempt to fix everything, Peter enlists the help of the Marvel Cinematic Universe's resident sorcerer Doctor Strange (Benedict Cumberbatch returning to the role) so he can cast a spell to make almost everyone forget that he is also Spider-Man. Unfortunately, due to a little meddling of the spell by Parker himself, things go awry which results in tears in the Multiverse. Through these tears in reality, different variants of members of Spider-Man rogues' gallery show up to wreak havoc! Along with his friends and Doctor Strange, Spider-Man must work to send versions of Dr. Otto Octavius (Alfred Molina), Dr. Curt "The Lizard" Connors (Rhys Ifans), Flint "Sandman" Marko (Thomas Hayden Church), Max "Electro" Dillon (Jamie Foxx), and Willem Dafoe returning to his Spider-Man(2002) role as Norman Osborn aka The Green Goblin.
Plot holes be damned, the performances from everyone in here are more than just solid, particularly from Holland, Zendaya, and Batalon as they react to everything that effects them in the story. I was also tickled by the Dennis the Menace/Mr. Wilson (Google that one, kids) dynamic between Spidey and Doctor Strange. Laughing at J.K. Simmons' J. Jonah Jameson hamming it up, while talking shit on Spider-Man on his news show. As for everyone playing the villains, they all look like they're having so much fun especially Jamie Foxx and Willem Dafoe, with Electro having a much better presentation than he did in The Amazing Spider-Man 2, and Dafoe, not only getting quickly comfortable in returning to one of his biggest roles as Norman Osborn, but even inserting a little bit of the intensity his Academy Award-winning role from 1986's Platoon (Google that film, thank me later).
As fun as the above sounds, I want you to keep a certain phrase replaying in your mind for the entire duration of this film:
WITH GREAT POWER, THERE MUST ALSO COME GREAT RESPONSIBILITY.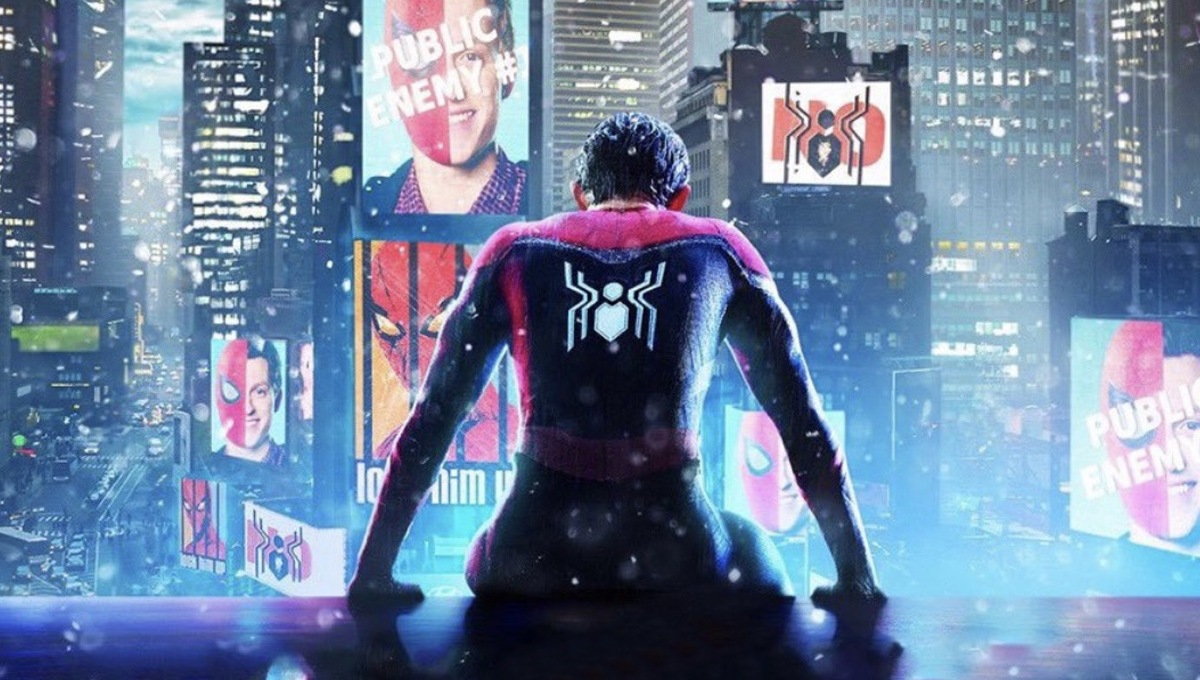 Remember that phrase as you're seeing Peter Parker get stressed out at every turn. The disappointment of he and his friends' college rejections. Him dealing with social media and news media in and out of the Spider-Man costume. The fact that his loved ones are now potentially facing the same level of danger that he is. That aforementioned phrase is a reminder that as cool as it probably would be to swing around on webbing between New York City's skyscrapers or stick to walls as this Spectacular superhero, having such a job, being Spider-Man… really sucks. This one big aspect always makes nearly any Spider-Man story great, especially this one, which is all the incentive you'll need to go see Spider-Man: No Way Home.
(spoiler review coming soon)
/Source box/
Images: Sony/Marvel Studios/Business Insider.