Read Time:
3 Minute, 46 Second
After two years of setbacks, delays, and uncertainty due to the current pandemic, No Time to Die, Daniel Craig's last hurrah as British super spy James Bond, has finally where it was meant to be seen– theatres. The amount of anticipation I have had for this film is the highest I've had for any film in years. Did this installment in the Bond series earned a license to thrill, or, should it be revoked?
Well, No Time To Die was a very strong and fitting end to Daniel Craig's interconnected installment run of Bond films.
Back On Her Majesty's Secret Service
The story picks up five years after Bond rode his 1964 Aston Martin DB5 off into the sunset with Madeleine Swann in Spectre. He's retired, alone, and spending his days fishing and lounging around in a beautiful beach home in Jamaica. Unfortunately for him, he's approached by an old friend to help consult on a C.I.A. investigation. As he goes down the rabbit hole, he reunites with MI6 and starts to unravel a plot surrounding a strange weapon that can have dire consequences for the entire world. Naturally, it has to be stopped and Bond and his MI6 family are humanity's last hope.
This is about as much as I can divulge about the plot without spoiling anything, however, I enjoyed this film a great deal.
Precision Performances
Daniel Craig's performance in this film, is arguably the best in his run of Bond films, with him going on his most testing phase of his overall personal journey, which goes in refreshing directions, such as how much he is reacting to how much the world has changed in the five years since he left the espionage game. When it comes to the acting of the supporting cast, I'd go as far to that, save for Rami Malek's turn as the villain, is top notch here. Alongside Craig's performance, Lea Seydoux's return as Madeleine Swann carries more emotional weight this time around. Ana de Armas is refreshing as a rather quirky CIA agent. Bond's former boss, M, Miss Moneypenny and tech man Q (played by returning cast members Ralph Finnes, Naomie Harris, and Ben Whishaw respectively) are solid here. The brightest star in No Time To Die's supporting cast is definitely Lashana Lynch's Noomi, aka the "new 007", which replaced Bond in his absence. Her banter with Bond (which includes humorously roasting him with sarcasm) and showing great prowess in her physically demanding (also brutal) fight and shootout scenes really impressed me… and made me a little smitten.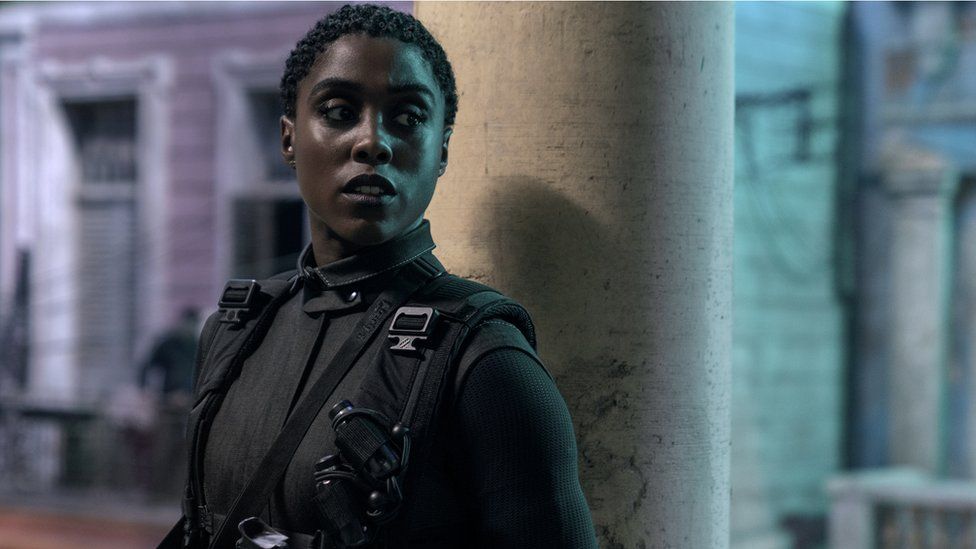 Deadly, Yet, Boring
The only weak point of his film is, as I alluded to earlier, is Rami Malek's performance as the villain, Saffin. Though the plot contains a classic Bond trope of a villain's desire for a type of world domination of some kind, unlike in the previous film, Spectre, it works better here. I just wish I could say the same for Saffin's personality… because he has none.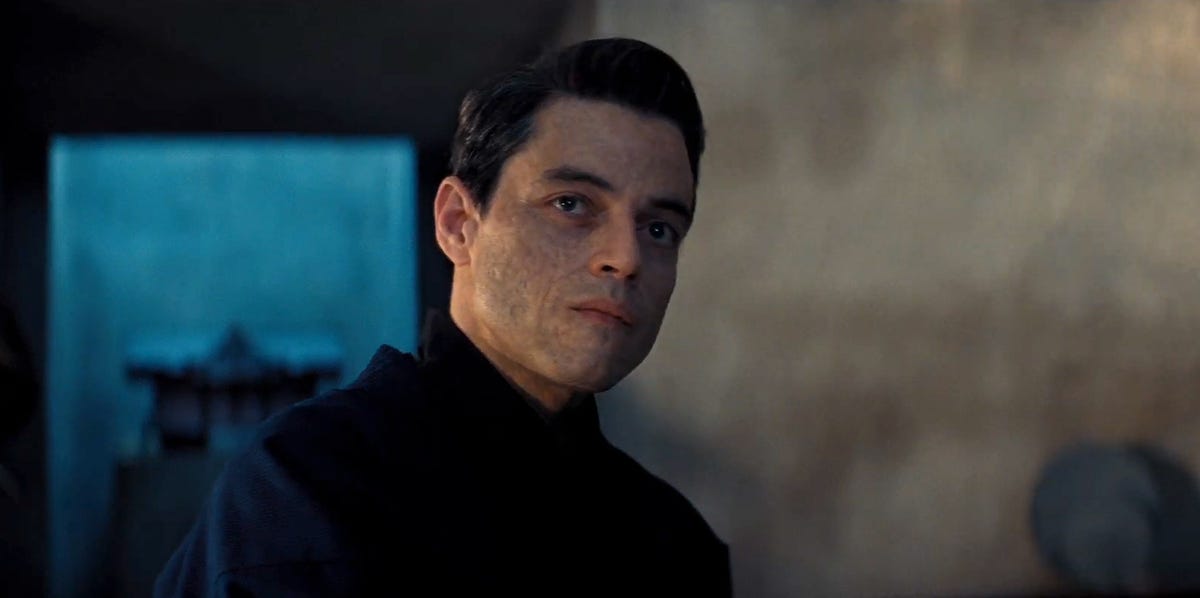 Location, Location, Location.
In almost every 007 film, the cinematography is gorgeous in showcasing gorgeous locales and No Time To Die is no exception. From the Italian village of Matera, the streets of Cuba, to a fog-covered forest in the Norwegian countryside, these particular locations mesh well with the action set-pieces that take place in them.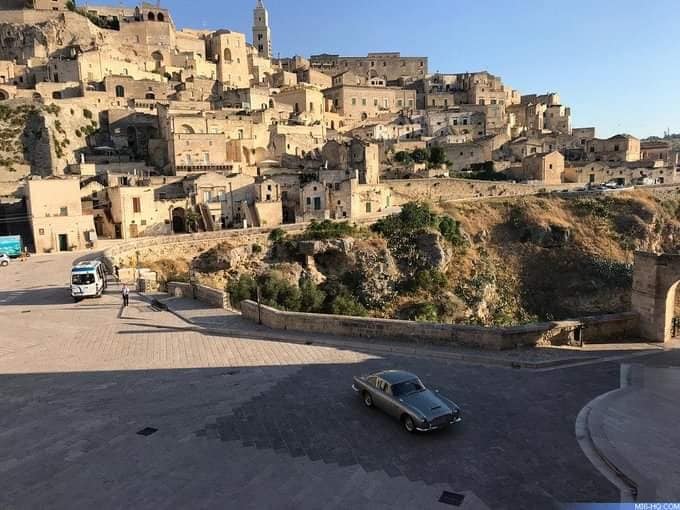 A High Note for Mr. Bond
Batman. Superman. Spider-Man. Wonder Woman. Legendary score composer Hans Zimmer produced musical gems for the aforementioned heroes, and it was only a matter of time before he made music for, arguably, the world's greatest movie action hero. He even makes a couple of callbacks to music cues from a couple of classic Bond films. Along with Zimmer's beautiful, lush and sometimes even visceral score, Billie Eillish's performance of the title theme song keeps the standard of catchy Bond theme songs going.
In short, No Time To Die, may not be the perfect send-off for Daniel Craig's Agent 007, but it's a damn good one. It cements the Craig era of Bond films as the best since Sean Connery played baccarat in a tuxedo. The film has a few twists and turns that may keep you on your proverbial toes, and like myself, you just might leave the theatre feeling like a good martini– shaken, stirred and satisfied.
/Source Box/
Music: Hans Zimmer/Universal Music Group (via YouTube)